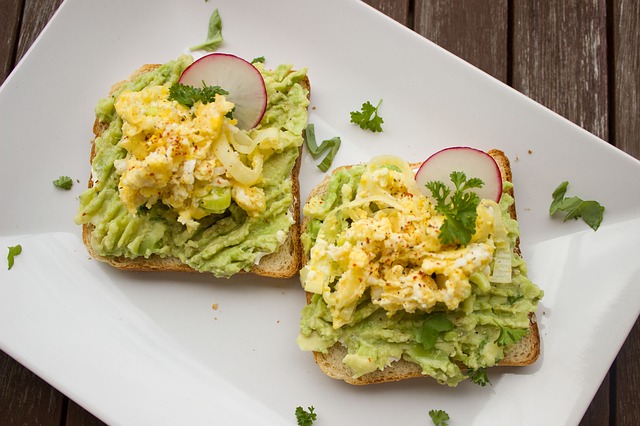 Jesen
Sendvič od jaja na danski način (Smørrebrød)
Uskrs je prošao. A šta sa preostalim jajima, ofarbanim, dobijenim na poklon … ?  Evo jedna jednostavna i brza opcija:

Vreme pripreme: oko 15 minuta
Hranjive vrednosti (po obroku): Kalorije: 370 kcal
2 kuvana jaja

75 g krem sira tipa rikota

seckani mladi luk

sok od 1 kašike limuna

½ kašike senfa

½ maslinovog ulja

1 kiseli krastavčić

2 kriške Fett-Frei hleba

So biber, peršun, začini

Savet: kupujte po mogućstvu organska jaja
Odvojiti belanca i žumanca. Sitno iseckati belanca i mladi luk. Žumanca pomešati sa sirom, senfom, krastavčićima, maslinovim uljem i limunovim sokom u glatku masu. Izmešati smesu od belanaca i žumanaca, dodati začinsko bilje, so i biber. Po želji možete izgnječiti avokado ili obariti brokoli, šparglu ili nešto drugo po vašoj mašti. 
Uz Fett-Frei hleba i činijom sezonske salate ovo može biti punovredan ručak, upravo onako kako to rade Skandinavci, narod koji ima najmanje gojaznih ljudi u Evropi, po zvaničnoj statistici.
Danski smorrebrød
U Danskoj je tradicionalni smorrebrød potpuni ručak i to nije jednostavan sendvič, već nauka za sebe. (Uveče danci obično jedu topli obrok sa celom porodicom). Smørrebrød je jedan krajnje kreativan sendvič, od povrća je tu često bareni brokoli, ali i špargla, avokado, često i dimljena riba, ali je poseban u kombinaciji sa jajima, kažu Skandinavci!