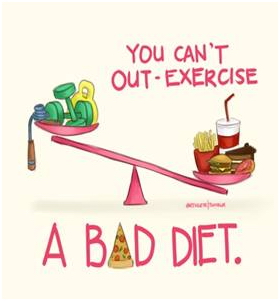 If we go back to 80s and 90s, aerobics played a very big role. Either due to the trend or due to a desire to look fit, people started exercising regularly, attending different programs, courses and gyms. It is nothing new, we were all part of it. The normal "weight control" was considered the "weight loss" resulting from burning intake calories. Nobody paid attention to the type of food and dietary practice, believing that sport will anyways burn the calories taken in. But how many of us were trying very hard to loose weight by exercising, increasing the intensity and time spent at the gym, and never reaching the ideal weight? Sport excess and exhaustion was also exhausting our body, including constant calorie restrictions.
Was this the way in the past also the one for the future? Let's look at this issue from today's perspective. Let's look at the sport as a healthy way.

Sport its 10 healthy consequences:
1.       Mobile body is light
2.       Mobile body releases endorphins – the hormon of good mood
3.       Mobile body tolerates stress easily
4.       Exercising gives us a feeling of being alive, full of energy and gives us courage
5.       Exercising makes us stronger, faster and more focused
6.       Exercising makes us stronger mentally
7.       Exercising correct and balances body fluids
8.       Exercising helps us socialize
9.       Exercising tests us and expands our physical and mental limits
10.    And of course, exercising helps us burn the calories
[box style="quote"] but exercising is not and should not be a punishment for the things we eat[/box]
With healthy nutrition and small daily activities like walks, bicycle rides, dances, usage of stairs instead of elevator, a human being can do so much more for its body than going to the gym and spending hours there while still practising a bad diet. We should learn to control our weight with the food that we take in, we should learn to enjoy doing sports during our whole life, like those privileged ones, who can choose the way and type of sports they would like to practice.
Program Fett frei respects these 10 healthy consequences of sport and suggests a healthy dietary practice.