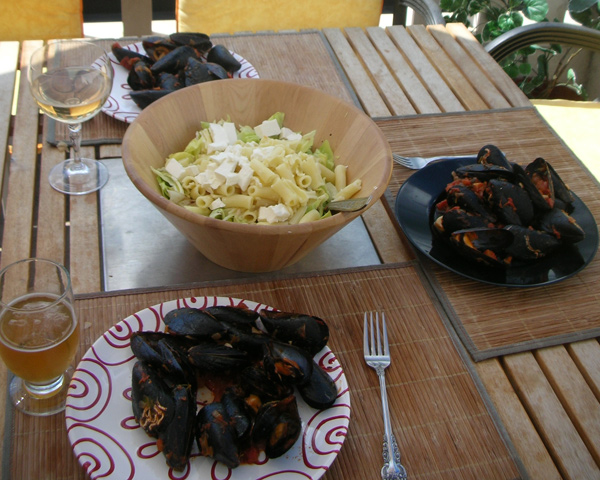 Program FETT-FREI includes following steps:
Completing the questionnaire about your dietary preferences and habits (not obligatory, but makes collaboration easier)
Body measurements: general + BIA measurements
Creating personal targets
Creation of personalized diet plan: for the first 20- or 60- days
Support during the program
Advantages of this program:
Practical side of the program:
FETT-FREI program can be ideally integrated into your normal daily nutrition, meaning that you don't have to esspecially purchase or prepare your meals.
Individual side of the program:
FETT-FREI quantities are calculated based on the results of BIA measurement and are different for every person, can be a subject to change during the 60-day program.
Economic side of the program:
FETT-FREI program includes relatively cheap ingridients and does not require any additional charges and costs.
A healthy dietary practice consists of complex carbohydrates: bread, potatoes, pasta, which provide with longer satiety, and with a special "timing" can contribute to fat burning in your body. Apart from basic nutrition there are also other types of food included into the FETT-FREI program: vegetables, fruits, meat, dairy products, eggs, fish and even desserts! The program is devided into three phases, which do not differ very much one from another, but enough in order to contribute to the renewed activation and awakening of our body due to the changes. Program Fett-frei consists of diversified nutrition, which forms a daily menu, but it is flexible in a sense that you are able to mix and exchange days as you prefer, depending on your cooking desires for the day.
[box style="note"] These 60 days of Program FETT-FREI can change your life forever! Program Fett- Frei only has a beginning – it is not a diet in a traditional sense, but more like a learning of returning to the healthy dietary practice, being the only possible way of fighting overweight. Our motto is: Loose weight without suffering and by eating the food that you love![/box]
An example of one lunch from FETT-FREI program: 
Complex carbohydrates (cooked rice) + 1 portion vegetables (cooked or fresh) + meat